Freelance Illustrator & Designer
---
Email: hello@emibiree.com
Discord: emibirdee
Please review my commission terms. By applying for a commission you agree to these terms.
(It's not too long, I promise. Save yourself from potential licensing fees.)
Sketch
$60 USD - Bust

$80 USD - Waist-Up

$100 USD - Full Body
No more than 2 characters
Additional character +$20-$40 USD
Includes any small assets or items related to character (ex. stars, smoke, small animals, other embellishments)
Detailed weapons & armor +$15 USD
---
Painted Illustration
$70 USD - Bust

$100 USD - Waist-Up

$200 USD - Full Body
No more than 2 characters
Additional character +$30-$60 USD
Includes any small assets or items related to character (ex. stars, smoke, small animals, other embellishments)
Detailed weapons & armor +$25 USD
---
Chibi
1 Character
Includes any small assets or items related to character (ex. stars, smoke, small animals, other embellishments)
Detailed weapons & armor +$10 USD
---
Emotes & Badges
$30 USD - One

$50 USD - Two

$80 USD - Three
1:1 ratio png
Use on any streaming platform or discord
Still graphic (ask about animated)
---
DESIGN WORK
---
Logos, Business Card, Social Network Banners, Stream Overlays, Stream panels, etc.
Commission Terms of Service
Please review my commission terms. By applying for a commission you agree to these terms.
---
✔ Will Do: Furry/Anthro, Muscles, Original Characters, OC x NPC, Tasteful Nudity, PNGTubers
✖ Will Not Do: Explicit Content, Heavy Armor (light armor allowed), Detailed Backgrounds
---
Introduction
When filling out my commission inquiry form be aware that by sending your request you are agreeing to my terms of service. These terms are in place so that the process goes smoothly and to prevent mistakes from happening on both parts. Before filling out my form please be sure to read through them but also the additional terms of service given in this document.
Understand that I have the right to refuse or cancel requests for any reason.
Payment Terms
I understand that payment is due in advance in order for the commission drawing process to begin. Payments will be me via Paypal invoice. I also understand that refund requests can be sent up to 4 days after payment has been sent.
Image and File Usage
I understand that I will receive a 300dpi image upon completion and that I am not permitted to reprint or distribute said commission for my own profit. However I will be able to use or print said commission for personal use only. Any and all artworks commissioned by artist, Emibirdee, are NOT permitted to: be used for NFTs or sold as NFTs or used for AI training. I also understand that the artist owns FULL RIGHTS to this artwork (minus characters included) and they are permitted to post and use the artwork as they see fit.
Time Frame Agreement
I'm aware that without a specific given date that my commission will not have a specific deadline or timeframe. If you have a projected timeframe and due date you would like your project by please mention this within the description field.
Refunds and Edits
I understand that refunds are only offered 4 days after the payment has been made on my invoice. If the concept of the image does not fit my description (during the sketch phase)
I am able to make a total of 3 conceptual changes during the commission process and within two weeks of completion of the artwork. Color edits or things, aside from major conceptual changes after the sketch process, are permitted.
Open Discussion
I am fully aware that these terms of service provided are open for discussion and if not promptly provided I am given the option to dispute or question certain rules and regulations.
---
If you have any questions or comments regarding these terms or the rules provided on my commissions form / commissions page please feel free to reach out and contact me: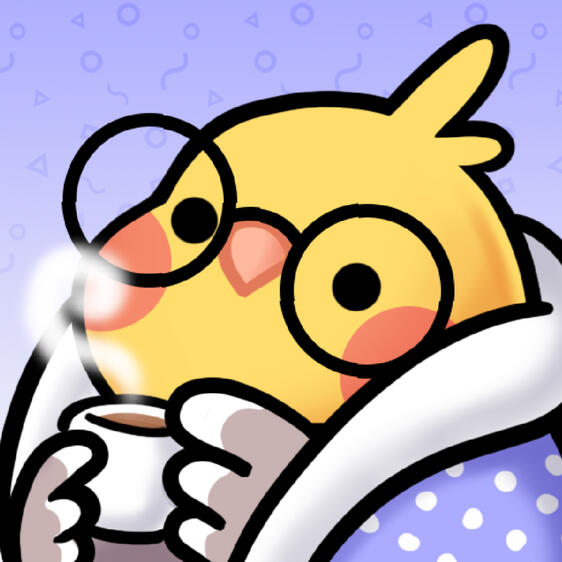 Hi, I'm Emi!
---
I'm a freelance illustrator and designer specializing in fun fanciful characters and colorful interactive graphics for over 12 years.
---
Clients
---
I've worked with Whitethorn Games, Glass Bottom Games, Real Good Touring, BOOM! Studios and several east-coast anime conventions.
---
Convention Portfolio
---
Tabling at conventions since 2008

Usually 1-3 conventions per year

Mainly Midwest conventions

Open to traveling

Previous conventions:

Anime Central (ACEN), Anime NYC, Anime Punch!, Colossalcon, IndyPOPcon, Katsucon, Matsuricon, Nyancon, Tekko, Youmacon
Original: LGBTQIA+ , birds, fantasy fashion

Fanart: video games, podcasts, anime, pop culture

ALL SFW CONTENT
---
Prints
---
Digitally-painted Prints

(11x17 inch tabloid to smaller postcard size)
Accessories
---
Enamel Pins

Pin-back Buttons

Keychains (wooden and acrylic)

Baseball Caps
Stationery
---
Stickers (sheets and singles)

Notebooks

Washi-Tape

Notepads/Sticky Notes